Mixing Frames – it's usually best to choose a frame that pairs well with the art it is framing but you don't have to stick to the same style for every piece on your wall. 
Rule of odds – people are more attracted to odd numbers than even ones especially in compositions. Objects arranged in odd numbers are more appealing, memorable, and effective because your eye is forced to move around, which makes for a more interesting visual experience.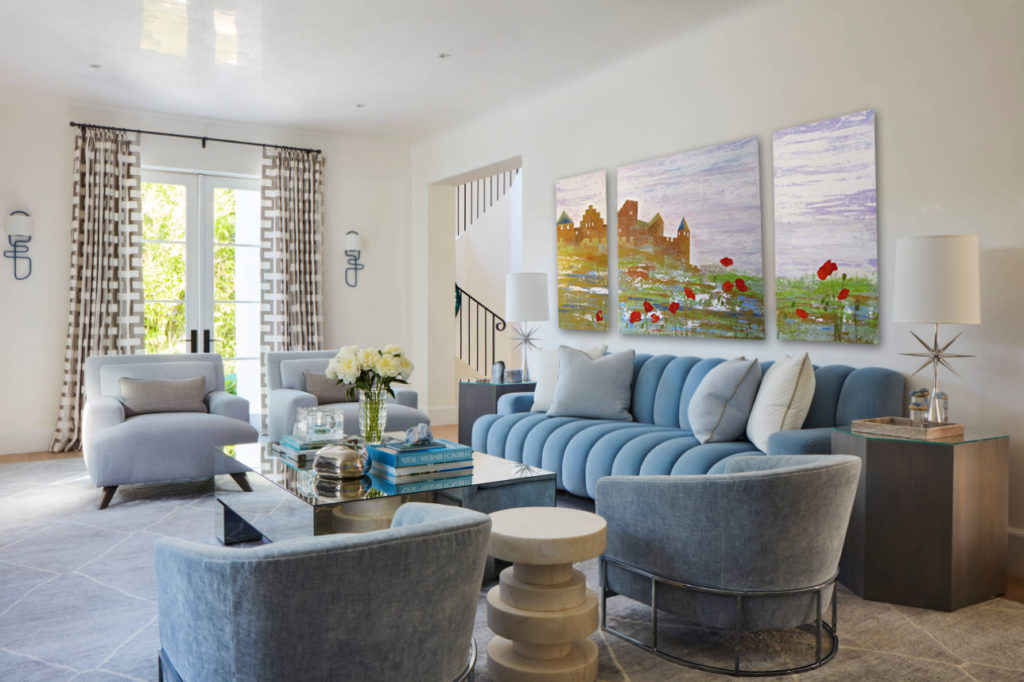 Compliment your art – with something fun – Like a drinks trolley or a bicycle!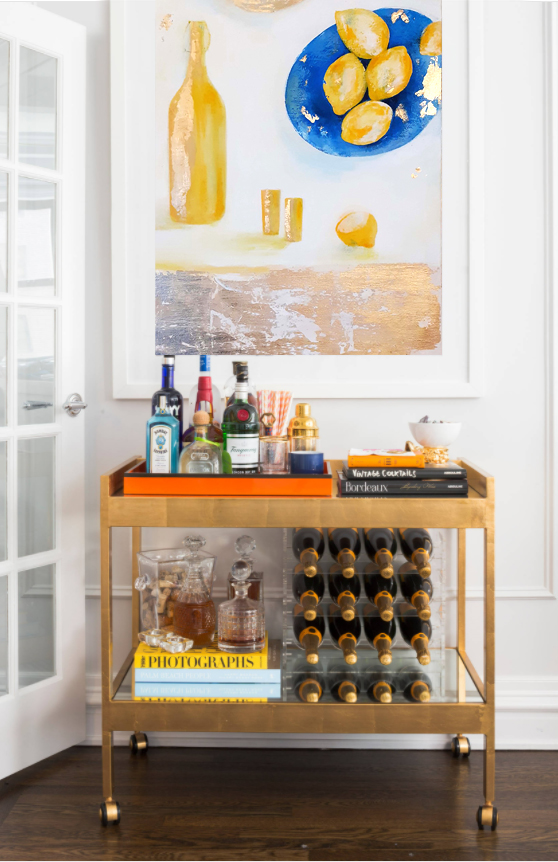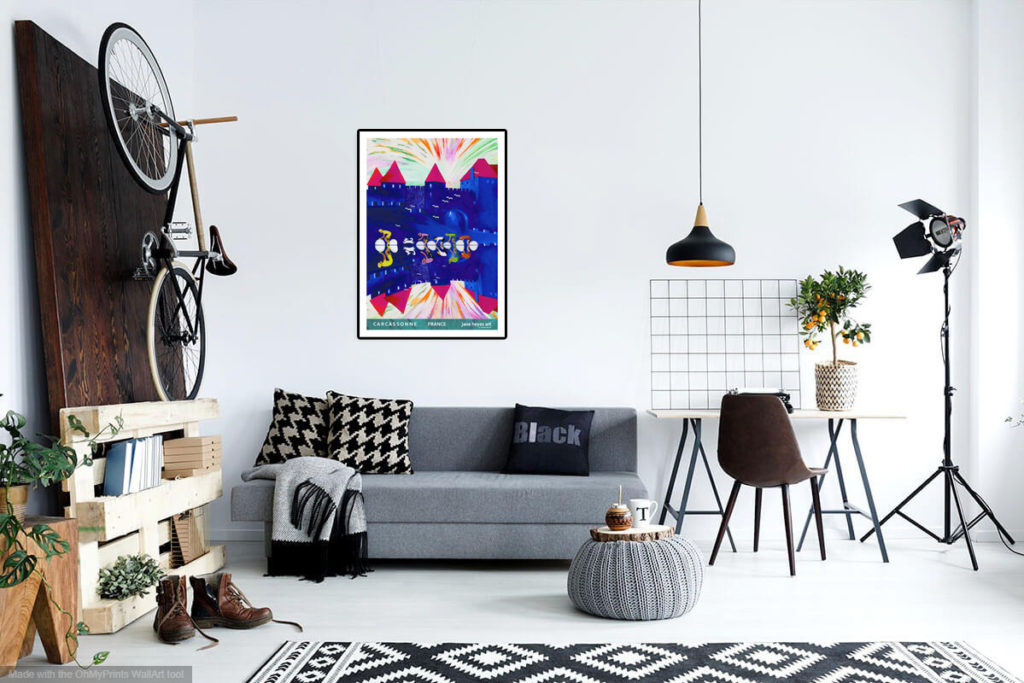 Commissions or custom size prints – If you would like to commission a piece for a specific room, for a frame you love or a custom size, Jane would be thrilled to discuss your ideas with you.
Custom size prints are also available simply send an email to discuss with Jane directly.